Our Team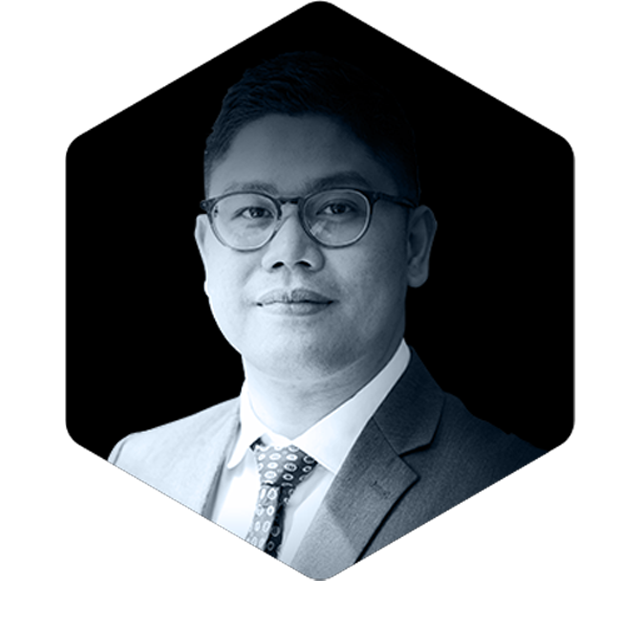 Harlem P. Ma-at
Chief Legal & Compliance Officer
Harlem is a Lawyer and a Certified Public Accountant with more than 14 years of experience in the areas of corporate law and finance, capital markets, fund accounting, taxation, and compliance. His expertise in handling multi-jurisdictional transactions, cross-border tax implications, securities investments, project finance, contracts review, and tax compliance will be a great contribution to the team. Harlem previously worked at Ernst & Young Philippines and JP Morgan Philippines.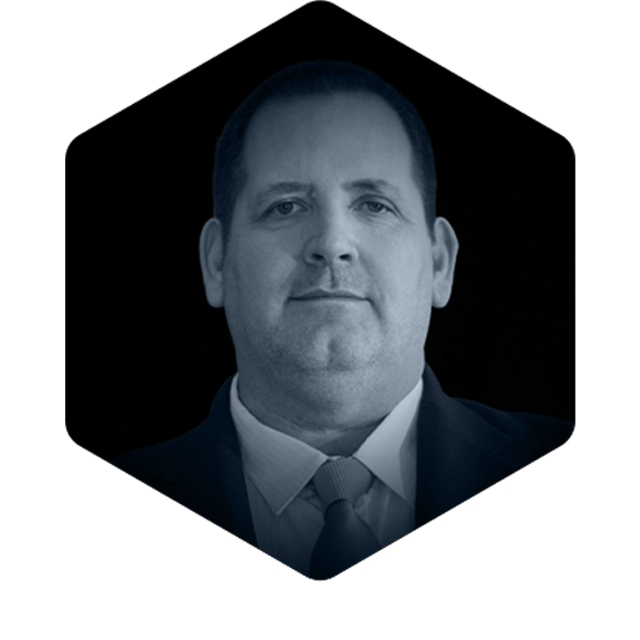 Dave Martin
Chief Executive Officer
Dave has been with the company since its inception, bringing with him over 20 years of experience in financial services and FinTech. He built his proven track record holding senior regional/global executive roles in JP Morgan, Standard Chartered Bank and Macquarie where he managed large technology organizations, delivered well-engineered technical solutions, developed a culture of greater customer focus/engagement, and transformed localized technology resource centres into cost-efficient, global shared service centres.

Andrew Sy
Chief People & Investor Relations Officer
Andrew has been helping business owners, start-ups, and multinational corporations from solutions consultancy, client retention management up to people and organization management for the last 15 years. His expertise in business development and account management expanded his network across various industries while, his people and organization skills helped built company from ground up and developed human resources programs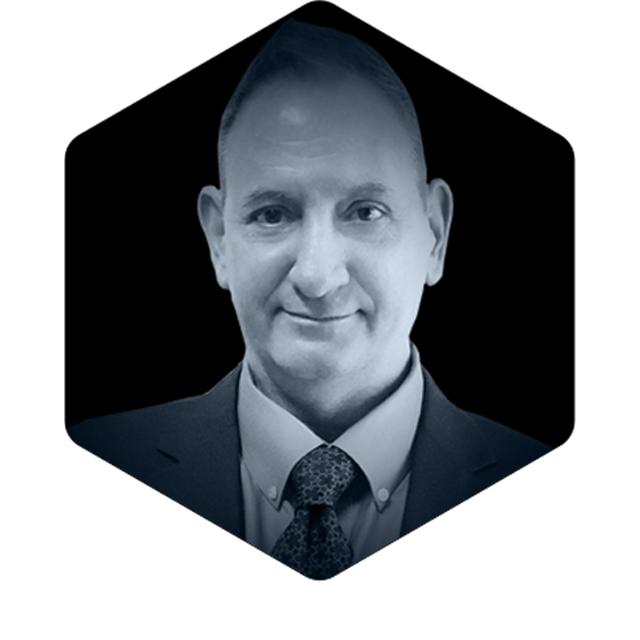 Ken Mazzio
Senior Consultant
Ken is a financial services professional with over 30 years of experience in technology, cyber-security, operational risk management, audit, and regulatory compliance. He was among the early bankers to move to FinTech during the early days of Bitcoin, forging strong control environments and regulatory compliance programs at Japan's Quoine Corporation (Liquid) and the Philippines' BloomSolutions Inc (licensed crypto exchanges). Ken previously held regional and global executive roles at Merrill Lynch, Bank of America, Barclays Banking Group, ANZ Banking Corporation, and Rabobank International.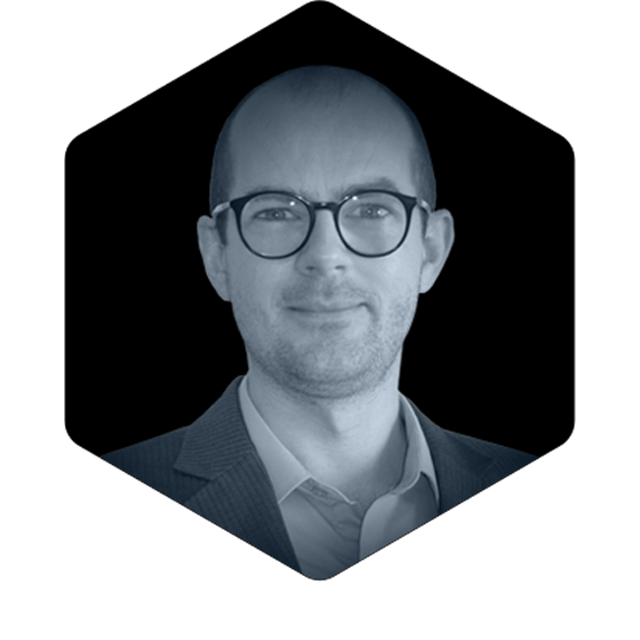 Thomas Bleimuth
Chief Asset Management Officer
Thomas manages a team of mathematicians, traders, programmers, and machine learning experts, responsible for research, development, and operation of our asset management related technologies and products. The team identifies potential cryptocurrency products, then tests them suitability as future customer offerings. Thomas brings several years of experience in building and managing high performance teams at innovative technology companies such as Agoda (online travel agency and metasearch engine for hotels and travel), Lazada (online/mobile shopping application 140+ million shoppers worldwide), and Google.
Industries
The Fourth Industrial Revolution, more commonly known as Industry 4.0, is in full swing. While some industries seem obviously impacted, many industries can greatly benefit from the impact of Industry 4.0. Leveraging the Internet of Things (IoT), automation and power of big data, our goal is to drive change in the industries we help, including:
Makatisoft-Swapoo is a place for continuous learning. The company values our ideas by allowing us to explore and implement the best solutions we could think of. The environment is friendly and we can openly discuss things with our colleagues and even to the management. It helps us reach the best version of ourselves while doing the things we like with the people we love.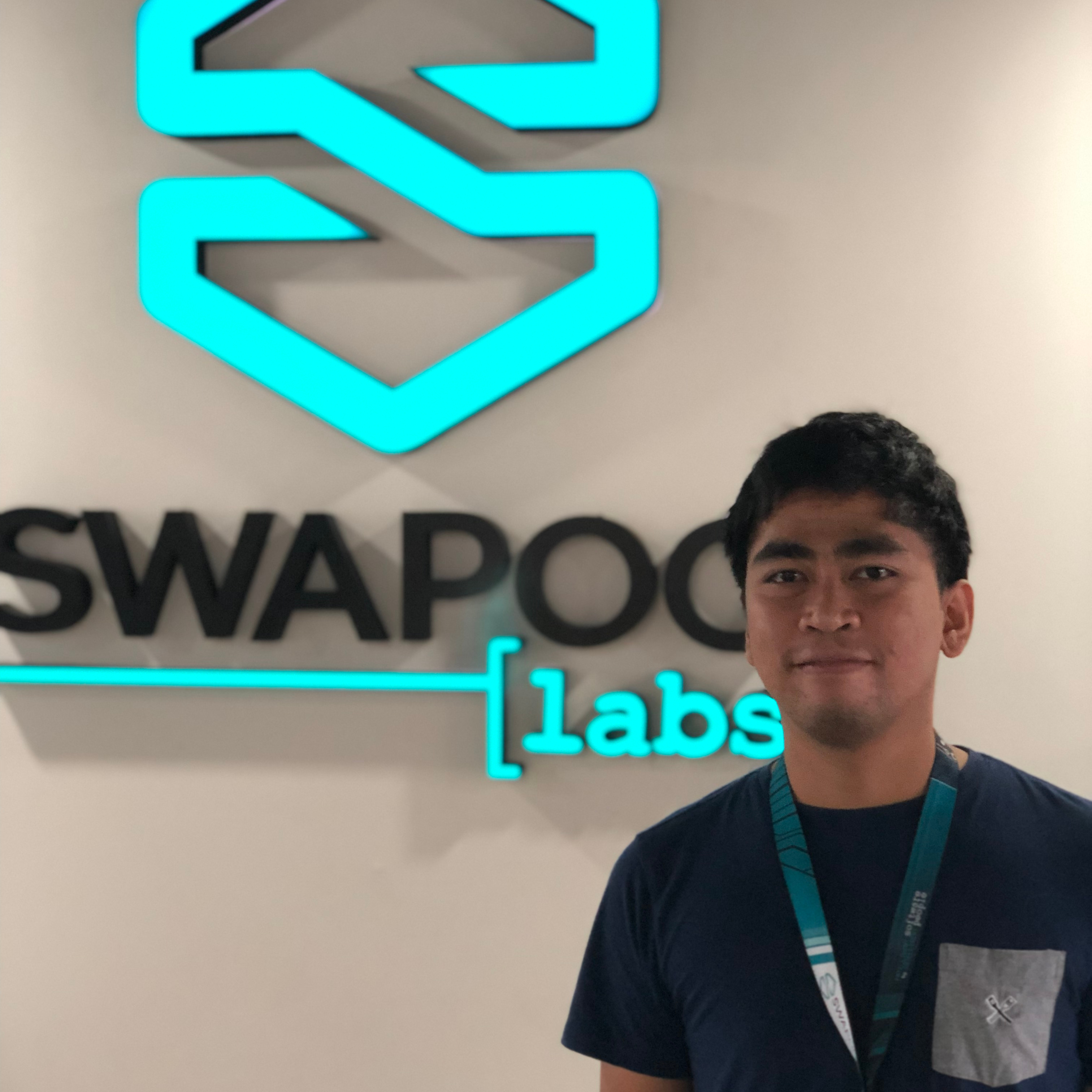 Jhesed Tacadena
Senior Backend Developer
Makatisoft-Swapoo for me is the estuary of life and work, it's a perfect fusion. Since working here is so much fun, I can't even call it work! They say when you do what you love, you won't work a day in your life. That's what it is here. If you want to be part of the family be ready to disrupt the world.
Clarence Layba
Senior Backend Developer
Makatisoft-Swapoo gave me the opportunity to grow, not only by entrusting us on what technologies to be used, but also the opportunity to explore other software development areas such as research and development in line with User Interface and User Experience. Nowadays, it's hard to find a company that supports the growth of their employees and Makatisoft-Swapoo has given me this opportunity. Anyone who would want to be in this company would be guaranteed a great working environment, superb teamwork and continuous growth on cutting edge technologies.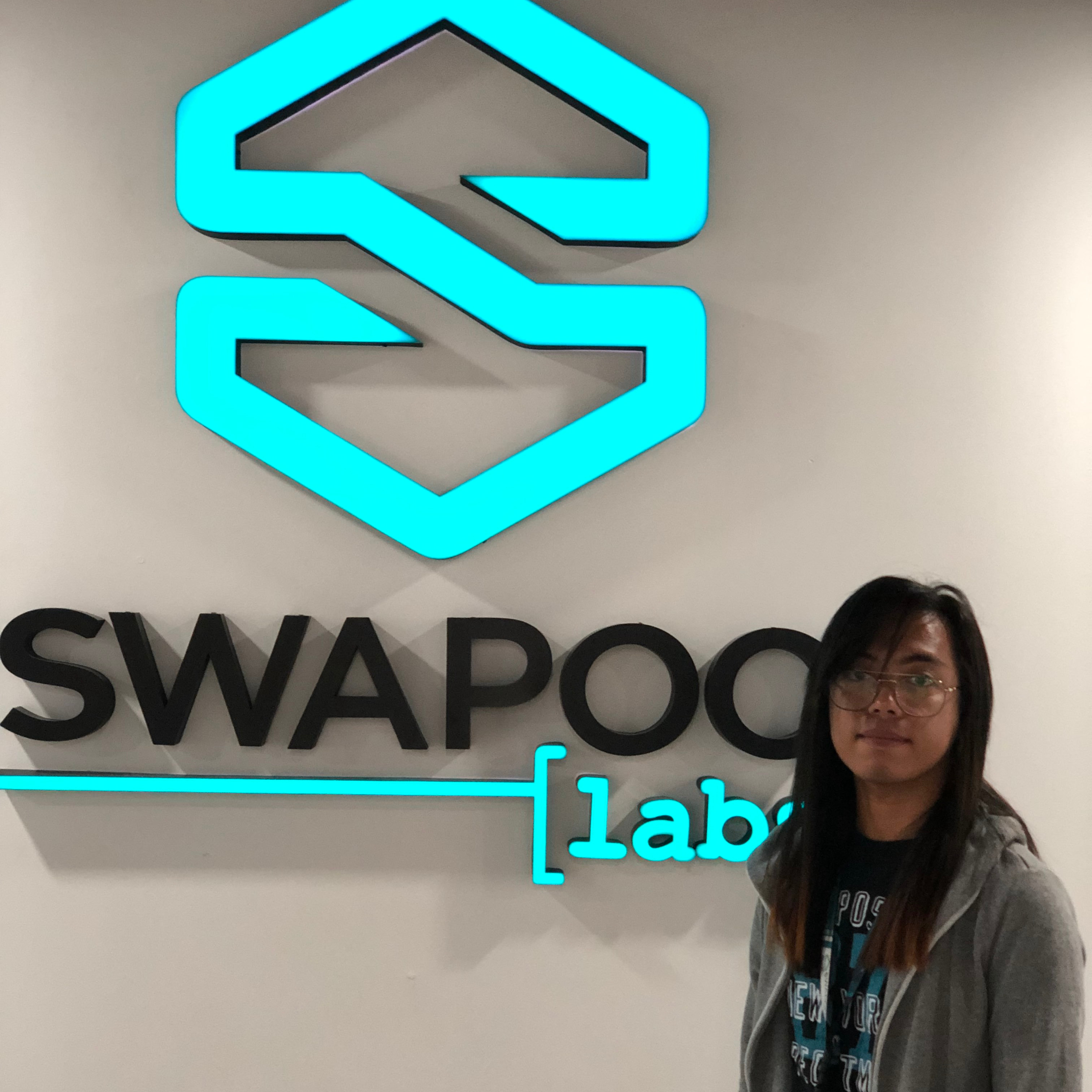 Al Mansy Balangue
Senior Frontend Developer / UI/UX Developer
MakatiSoft-Swapoo is fun working environment that promotes work life balance. You feel that you are important in this company, not just another "cog in the machine". MakatiSoft-Swapoo takes care of their employees, all they ask in return is that you always give your best. Since I've started here, I have learned so much because they allow us to explore. We also have group learning activities where you can learn with your team all together. We are more than just colleagues here, we become family.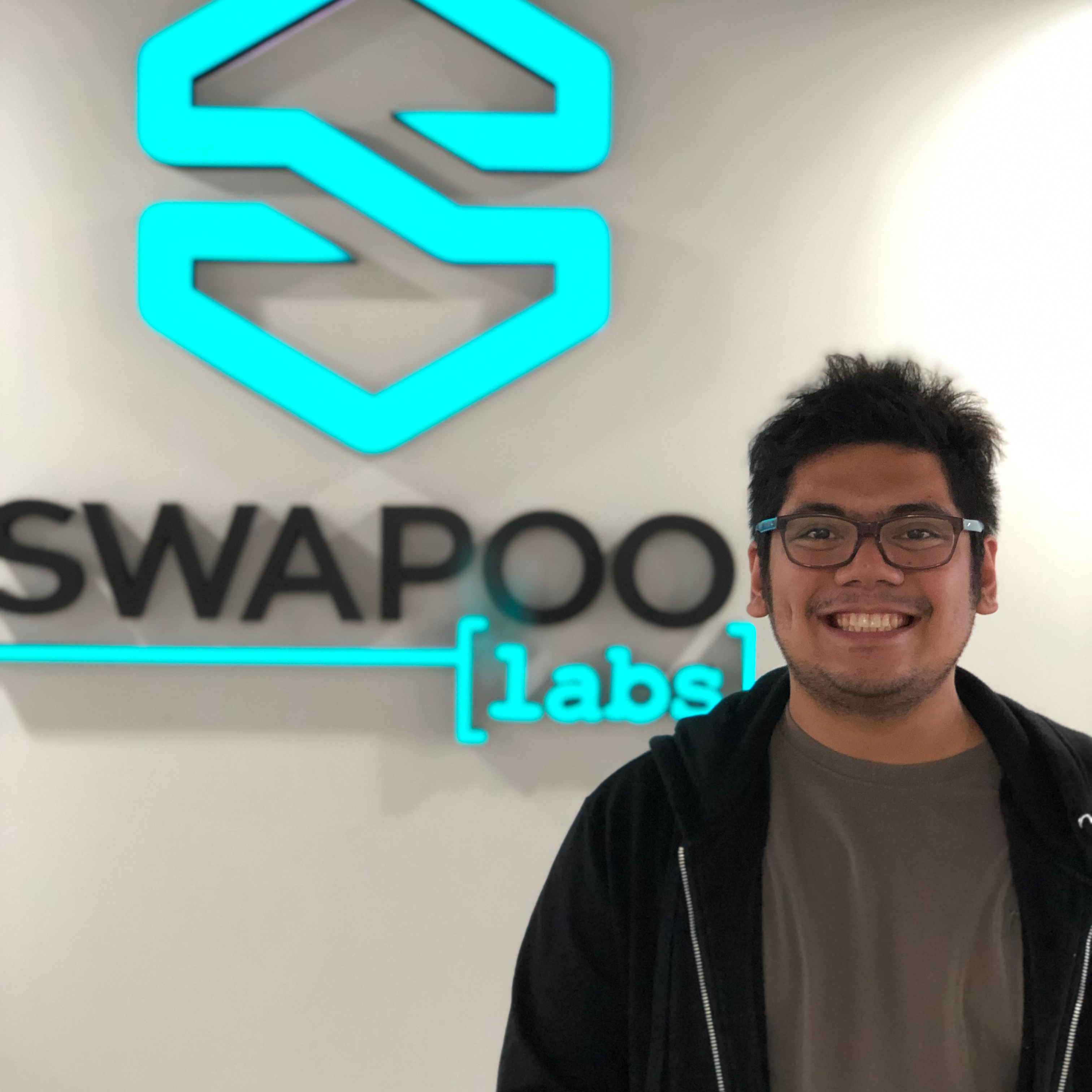 Alvin Selfaison
Android Developer